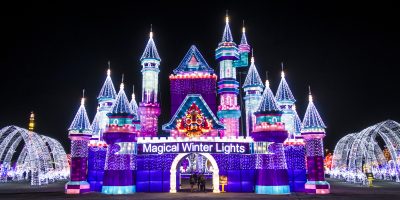 Zigong Bosswell Lantern Art Co., Ltd is a subsidiary company of Sichuan PG Salient Cultural Trade Co., Ltd that specializes in designing and production of lantern art creation.To establish a famous brand, build the brand image of the lantern festival and improve the lantern quality to a high level is our vision. We aim to bring the Chinese lantern culture to open the international market, also expand the traditional Chinese culture.
Zigong Bosswell Lantern Art Co., Ltd. was founded in 2017. It organizes and implements the design and making of all the lantern sets for Magical Winter Lights Houston" as well as that for other holiday projects, like" Magical Winter Lights Dallas in 2017",and "New York Lumino City Festival in 2019".
Zigong Bosswell Lantern Art Co., Ltd. will through the medium of lantern, it will take responsibility to build a worldwide platform for traditional Chinese lantern. It will continue the innovation of new products, concentrate on every details of lantern. Lights the world through lantern, and use the light and shadow for cultural transmission.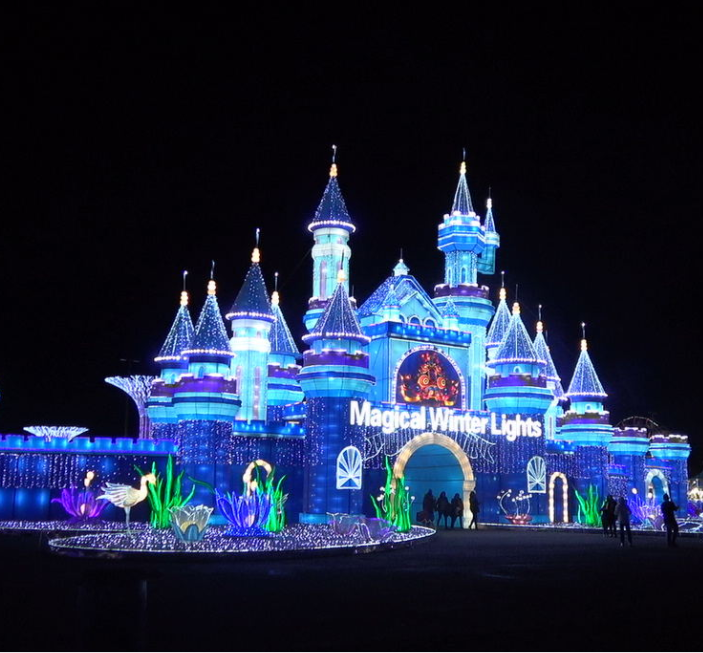 MAGICAL WINTER LIGHTS IN HOUSTON
Since its opening in 2015, the number of lantern sets and the scale of exhibition venue have reached the largest overseas exhibition of Chinese lantern. It not only brings rich cultural feast to local people, but also has been recognized by more officials and praised by tourists from the world and Houston government named the day, November 20 as Lights Day every year.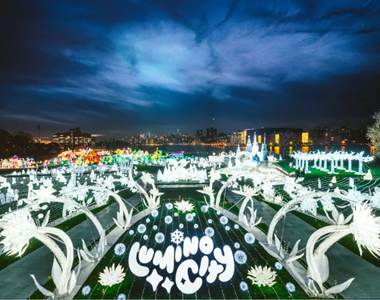 LUMINOCITY FESTIVAL
2019 Lumino City Festival has been successfully concluded on January 5, 2020. The theme of the whole festival is innovative, unique, lanterns with stories and highlights, and lanterns sought after by Internet celebrity, which perfectly presented a new winter lights world with traditional lantern production methods, but different from traditional lights festivals.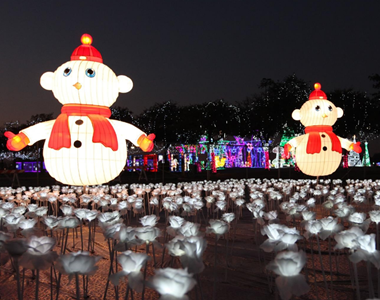 MAGICAL WINTER LIGHTS IN DALLAS
2017 Magical Winter Lights in Dallas is the brand expansion of Magical Winter Lights in the American market after two successful sessions in Houston. The festival focuses on the use of colored lights effect and the presentation of lights technology, and integrates all kinds of interactive colored lights so that American can fully appreciate the integration of art and lights, and get the charm of Chinese lantern culture.
1、美工放样
2、钳工平面造型
3、造型工立体造型
4、磨焊接口
5、喷防锈漆
6、喷银粉漆
7、传动制作
8、灯组接线装灯
9、裱糊外装饰
10、LED或满天星装饰
11、特殊材料灯组处理
12、运输安装
13、美工上色处理
14、接电试灯
15、守展维护
16、闭幕拆除
彩灯艺术
100%
仿真艺术
100%
彩车艺术
100%
景观艺术
100%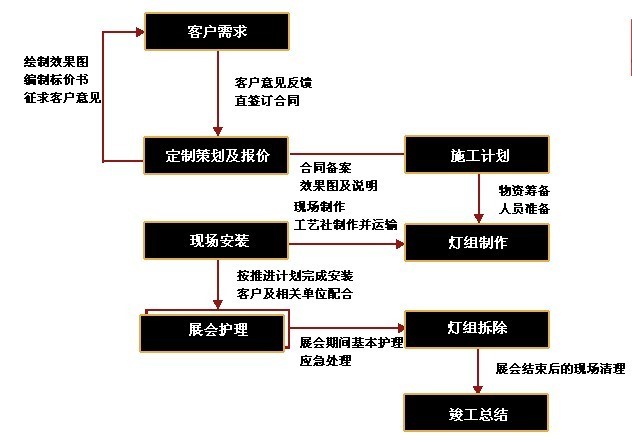 Address:No.4,12th floor,Zone1,Taifeng Building,Dangui East Road, Ziliujin district, Zigong City, Sichuan Province Tele:13918879096
Email:bosswell@boss-well.cn

官方微信